Can we switch to paper bags for breakfast? Fuzhou breakfast project has adopted paper bag packaging
---
Xiamen breakfast project, in order to facilitate health, low price food, has been the favor of many citizens.
But, the disposable plastic bag that packs breakfast, become the "white pollution" of the street in the morning however.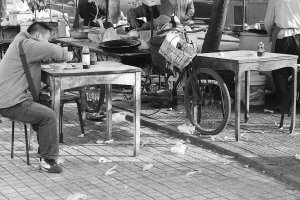 Yesterday, a citizen guide who frequently travels between Fuzhou and Xiamen suggested that since last year, the breakfast project in fuzhou, the provincial capital, has switched to paper bags instead of plastic ones.
Xiamen has no reason to lag behind Fuzhou in this regard.
Breakfast was packed in disposable plastic bags

Yesterday morning, the guide in their neighborhood of a breakfast project stand to see, every citizen bought breakfast, the salesman will take out a disposable plastic bag, a few kinds of food together, let the customer pack away.

The guide noticed that although most of the citizens had good manners and would throw plastic bags into the trash can after eating breakfast, a few of them threw them on the road.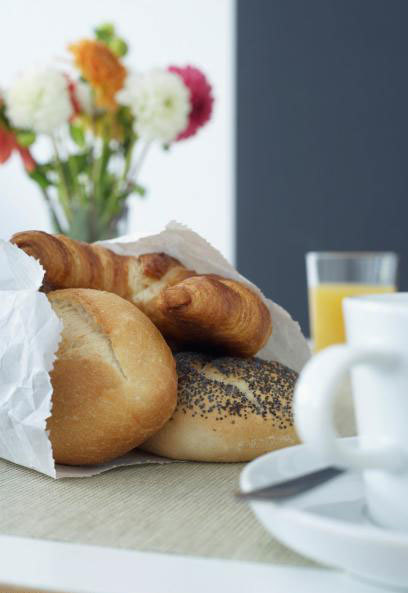 There are more than 2,500 breakfast stalls in Xiamen, providing more than 300,000 breakfasts every day. It is difficult to accurately count how many plastic bags are consumed, but it is certainly a large number.
In the street every morning, the breakfast plastic bag flying with the wind is still the most troublesome garbage for sanitation workers, especially in some urban and rural areas.
It is suggested to switch to paper bags without raising the price

According to the citizen who provided the clue, since last November, the breakfast trucks in the five districts of Fuzhou have uniformly changed to paper bags for packaging. Although the paper bags have increased the cost of packaging, they are digested internally by enterprises and operators and are not passed on to consumers.
He thinks, fuzhou's way is very good, be worth to learn from Xiamen.

The clue has attracted the attention of minjin Xiamen municipal Party Committee.
Li Minghui from the Municipal Party Committee of Minjin Xiamen suggested that a unified switch to environmentally-friendly paper bags for breakfast in the city would not only reduce the city's white pollution, but also foster citizens' awareness of environmental protection.
Xiamen can learn from Fuzhou Breakfast Project to adopt the model of paper bags purchased by enterprises in a unified group, so as to lower the purchase price of paper bags, reduce the purchase cost of enterprises and avoid passing on the increased cost to consumers.

The guide also reported this clue to xiamen Municipal Bureau of Commerce. According to the relevant staff of the bureau, similar Suggestions have been made for a long time. The biggest problem of using paper bags is the cost, and they will continue to discuss the feasibility of "plastic bag restriction" with enterprises.
---