A new starting and a new journey
---
the opening ceremony of Ruizhi Wenzhou branch was a complete success!
Anything better is worth waiting for. After months of decoration and design, on April 19 , 2022 , the Wenzhou branch of Wenzhou Ruizhi Packaging Machinery Co., Ltd. held a grand opening ceremony in Honglian Cross Trade Park.
On that day, General Manager Jifan Zhou and the leaders of the headquarters attended the opening ceremony and held a ribbon-cutting ceremony. Witnessed the milestone step taken by Rui Zhi in its 25-year history with the new colleagues of Wenzhou branch together.
Ruizhi Wenzhou Branch, is located in Wenchang Road, Wenzhou New Digital Trade Port Honglian Cross- Trade Park with convenient transportation in Longwan District, Wenzhou City. As the so-called new starting point and new journey, Wenzhou Branch also adheres to the vision of Ruizhi Headquarters: to create the world's leading paper bag machinery. The new colleagues of the Wenzhou branch are also facing the future challenges and opportunities with a new and full of spirit , making their own contributions to the realization of Ruizhi's vision .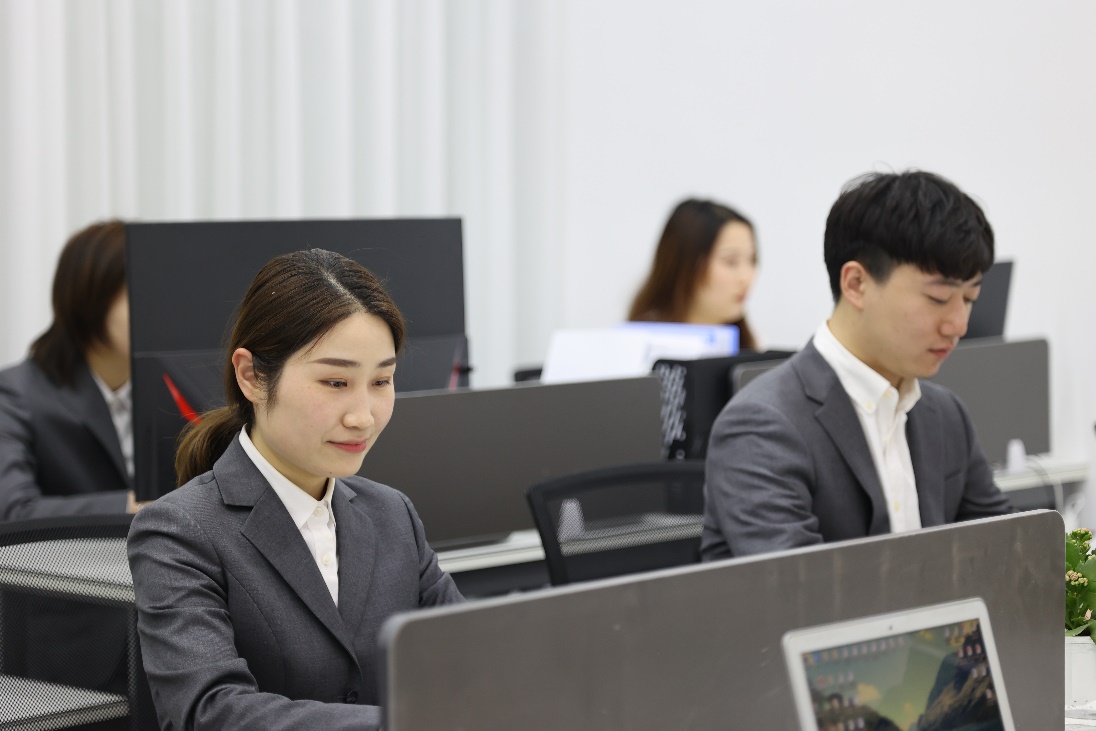 In 2003, Ruizhi Machinery was born in Ruian. Over the past 25 years, Ruizhi has adhered to the route of environmental protection, adhered to the road of independent innovation , continuously increased its innovation efforts over the years. As a paper bag machine manufacturer serving the world, Ruizhi always puts quality and innovation in the first place, from R&D and design, parts procurement, assembly and production, quality inspection and evaluation, sales to after-sales and a series of links to truly meet the needs of customers. Whether from mechanical design or from service, we have been recognized by the world.
The employees of Ruizhi always take"life is the ambition,the ambition is lofty" as their belief. That is, life exists for aspirations, people should embrace lofty aspirations. Ruizhi always insists on building a world brand with national ingenuity. The opening of Ruizhi's Wenzhou branch is not only a correct grasp of the market strategy, but also a new attempt to the future development direction of the company.
A masculine step towards the future,the opening of Ruizhi Wenzhou Branch was successfully completed under the leadership of General Manager Jifan Zhou.Carrying brilliance, set sail for miles again!The journey of a thousand miles began today, the grand plan is drawn up!
In the future, Ruizhi Machinery will definitely live up to expectations of all!
---