How to Start a Paper Bag Business
---
With the introduction of the "plastic ban" by the state in recent years, the national call to ban plastic bags is also rising. Therefore, using paper bags instead of plastic bags in daily life has become the best choice. Paper bags are not only more beautiful than plastic bags, also can be reused more efficiently. In this environment, the demand for paper bags has also increased, mainly in the following aspects.
First, the concept of practical environmental protection of paper bags is deeply rooted people's heart. Every industry is promoting environmental protection, people are more willing to use paper bags to practice their environmental protection concepts.
Second, the style of paper bags style diversification. Beautiful and luxurious paper bags can more attract people's favor, they are more willing to pay for "beautiful" paper bags. In fact, it's also a way to encourage people to go green.
Thirdly, people are no longer willing to pay for plastic bags, which cause serious pollution and wasted resources on the ecological environment. However, paper bags are degradable and recyclable, which will not cause serious pollution to the environment.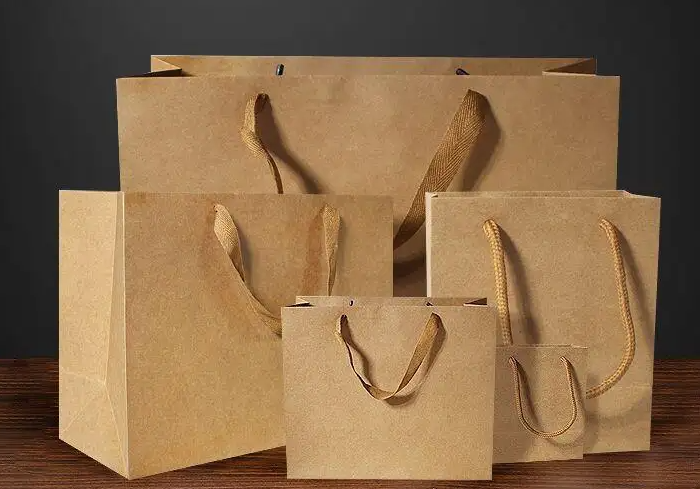 Under the influence of national policies and people's enhanced concept of environmental protection, although the market for paper bags is vast and has great prospects. But the development of paper bag business is not a quick fix. For the starting of paper bag business, we need to pay attention to the following points.
First of all, the category of paper bags is very large and a wide variety. We need to understand the customer groups corresponding to our products, focus on finding such customers to sell, so as to achieve twice the result with half the effort.
Secondly, for some wholesale and retail merchants, we can directly find the merchants to negotiate the cooperation of the agency point .
Finally,to find more customers can also go to some bidding exhibition, mainly to pay attention to some food industry, catering industry, clothing industry and so on these large enterprises, their demand for paper bags are very large.
In addition, online shopping is very common now. You can sell paper bag products online or publish products on some self-media platforms to find purchasing demand.
---